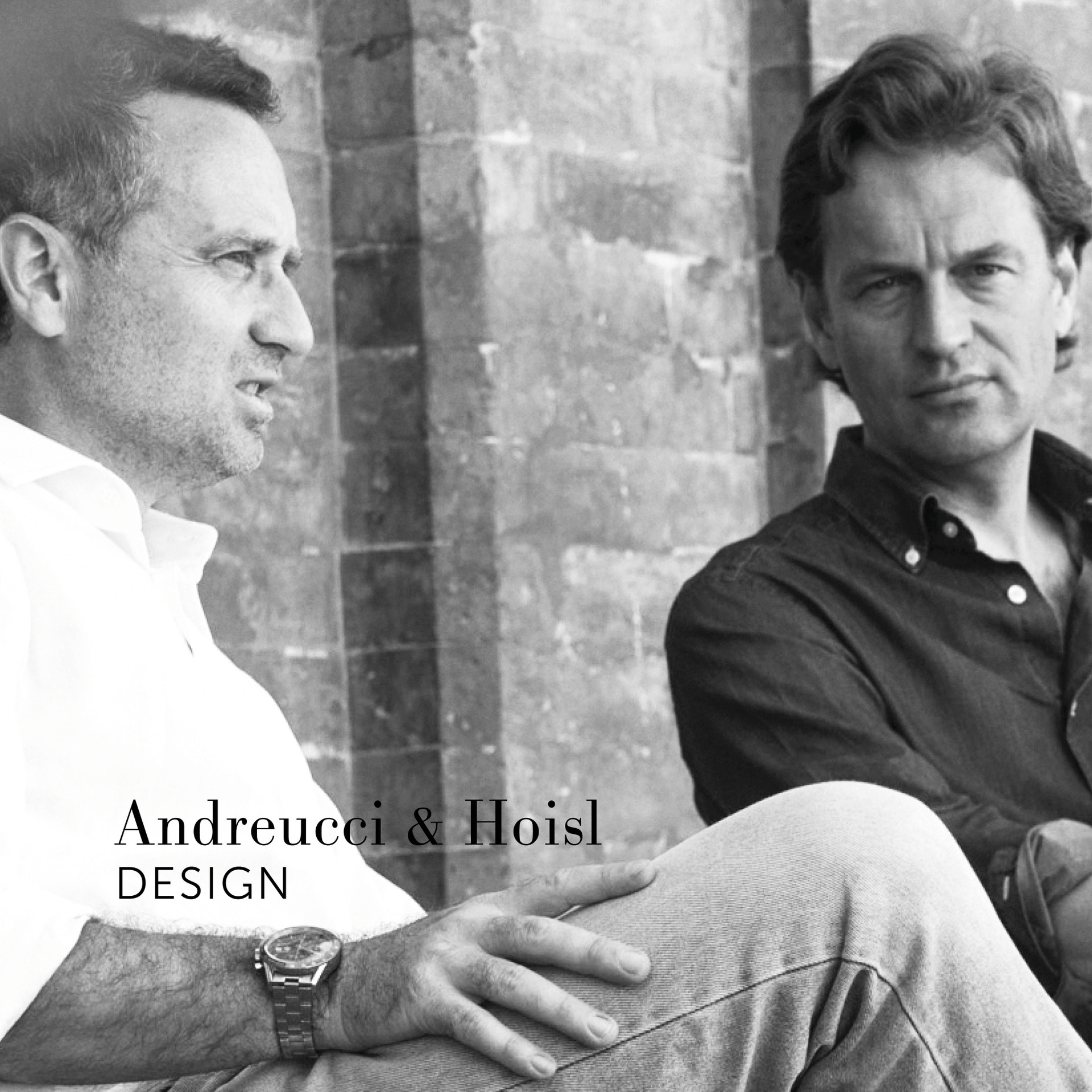 Andreucci & Hoisl
The collaboration with Andreucci & Hoisl started in 2016 with the project "Passepartout". The purpose: revolutionize from the inside. The project follows a subtle, deep and complete logic. Their sights were set on developing an open and flexible system based on containers and kitchenware, differing from a design and material point of view and lending themselves to a wide range of purposes. The result? a system which totally redefines kitchen life with a series of new functions and unexpected twists.
"The idea of a project comes from the search for a functional approach to space"
A forward-looking collaboration; two designers who, with their own distinct experience, disclose their idea about creating a common trail while preserving their uniqueness.
Alessandro Andreucci was born in Macerata in 1968. After taking a university degree in mechanical engineering, he studied industrial design at the Stuttgart State Academy of Art and Design in Germany. He started his career first at Siemens Design & Messe in Munich-Germany, and then at System Design. In 2000 he returned to Italy, at iGuzzini Lighting, working mainly on projects by Renzo Piano Paris. In 2003 he lives and works in London assisting Ron Arad for lighting projects.
Since 2004 he has his own industrial design office. He works on a permanent basis with Christian Hoisl, a German designer based in Munich, with whom he won the Red Dot Award, for the Pan chair by Garpa, in 2010. Also in 2010, Ombrella, a Viabizzuno design developed with Mario Nanni, was selected for inclusion in the ADI Design Index.
Gallery