Snaidero presents Elementi, the highest expression of the minimalist style.
The new model presented by Snaidero at Eurocucina 2022 is the highest expression of the minimalist style, the result of Snaidero R&D, oriented towards the natural essence of forms.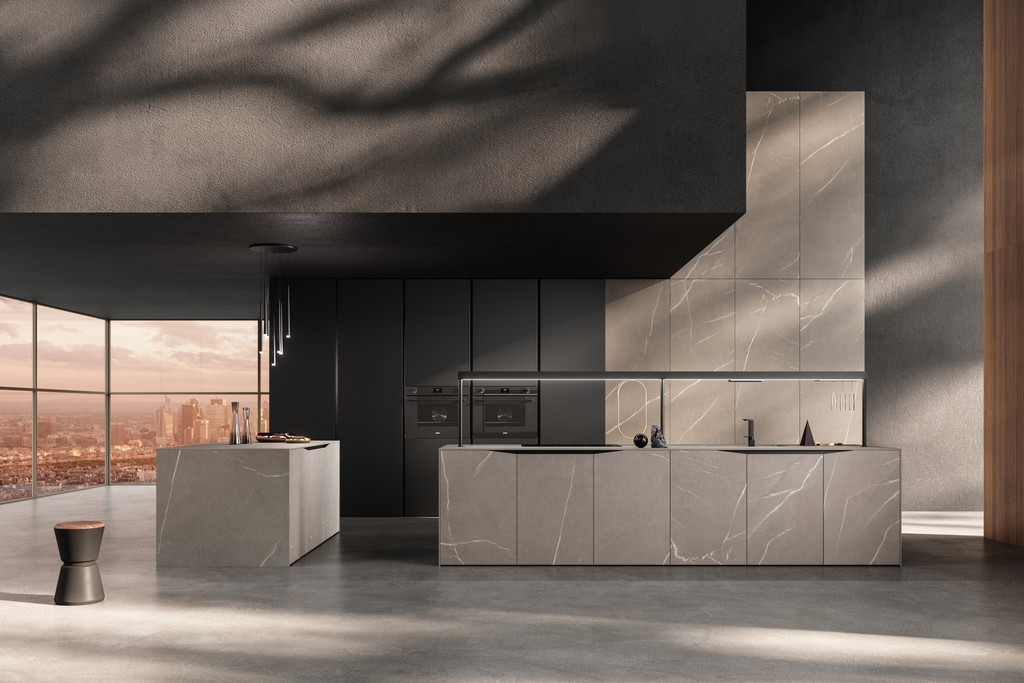 Elementi allows to compose monoliths, made precious by absolutely exclusive materials and a unique sign. The sign of the water that wears the stone, of a crack in the rock, of a blade of light in the dark.
A cut on the door is in fact the hallmark of Elementi, an aesthetic, but at the same time functional solution that characterises the environment. GROOVE is the new framed door with a handle profile integrated in the unique inclined shape of the door itself.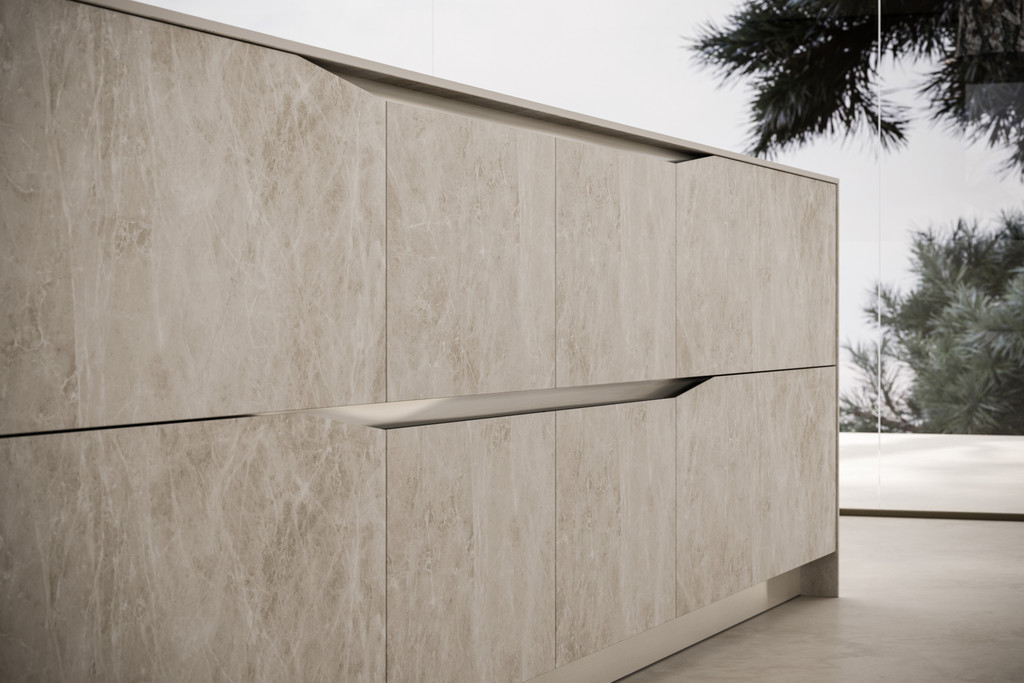 TIBETUS, a lightweight technical bridge in black anodised aluminium, also developed by Snaidero R&D, is installed over the kitchen island. This structure arises from the need to have a non-invasive, light and functional wide-ranging element. It is equipped with diffused light and hosts many accessories and useful kitchen equipment.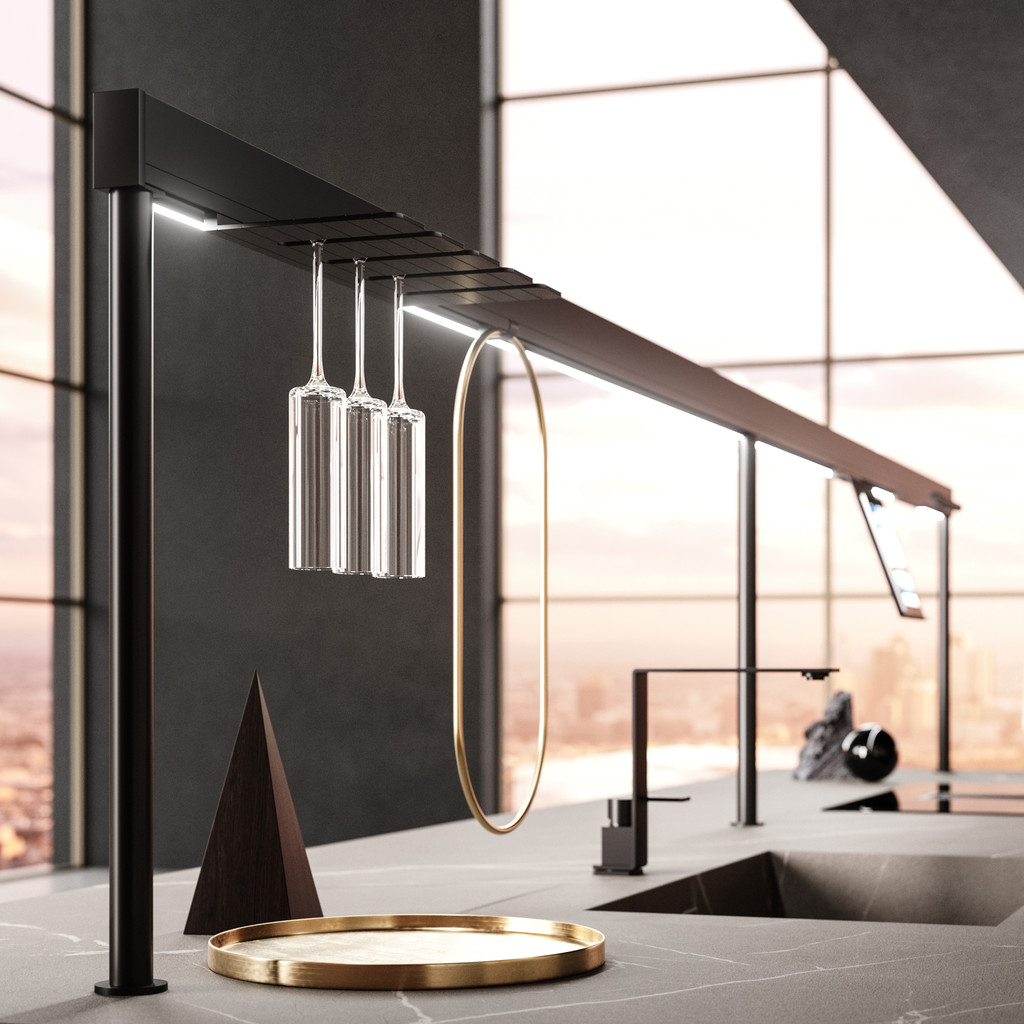 In Elementi, materials play a very important role. The ceramic, which covers the floor, the island and the walls in a total look, is combined with a truly new and super-technical finish: diamond-coated aluminium, one of the most refined and resistant finishes in the range, obtained through artisan manufacturing, for a textured relief having a three-dimensional effect and a pleasant touch thanks to the powder coating process.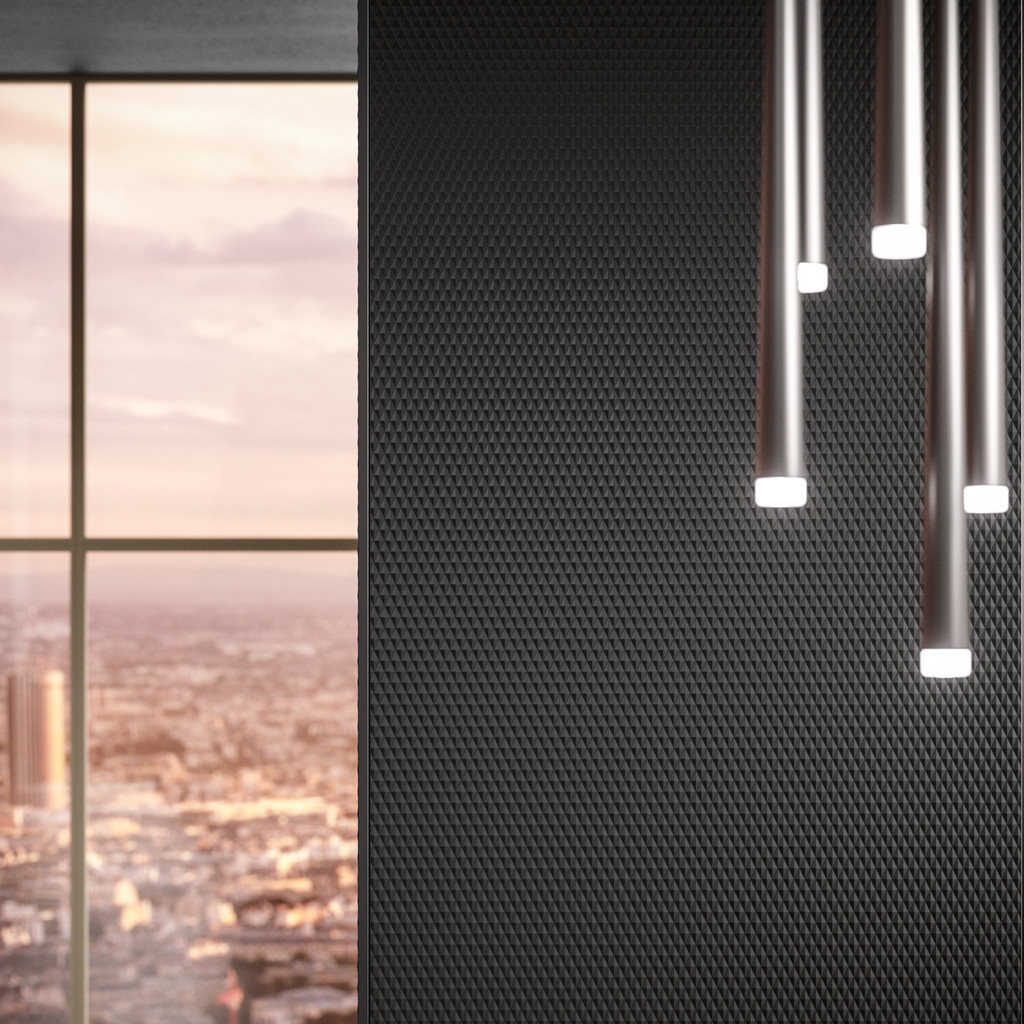 The project is part of the handless collection and therefore uses the same 81-cm high carcasse and the same channel profile to open the doors. All Elementi units have a 75-cm modularity for an even more rigorous effect and to accommodate the new large appliances.