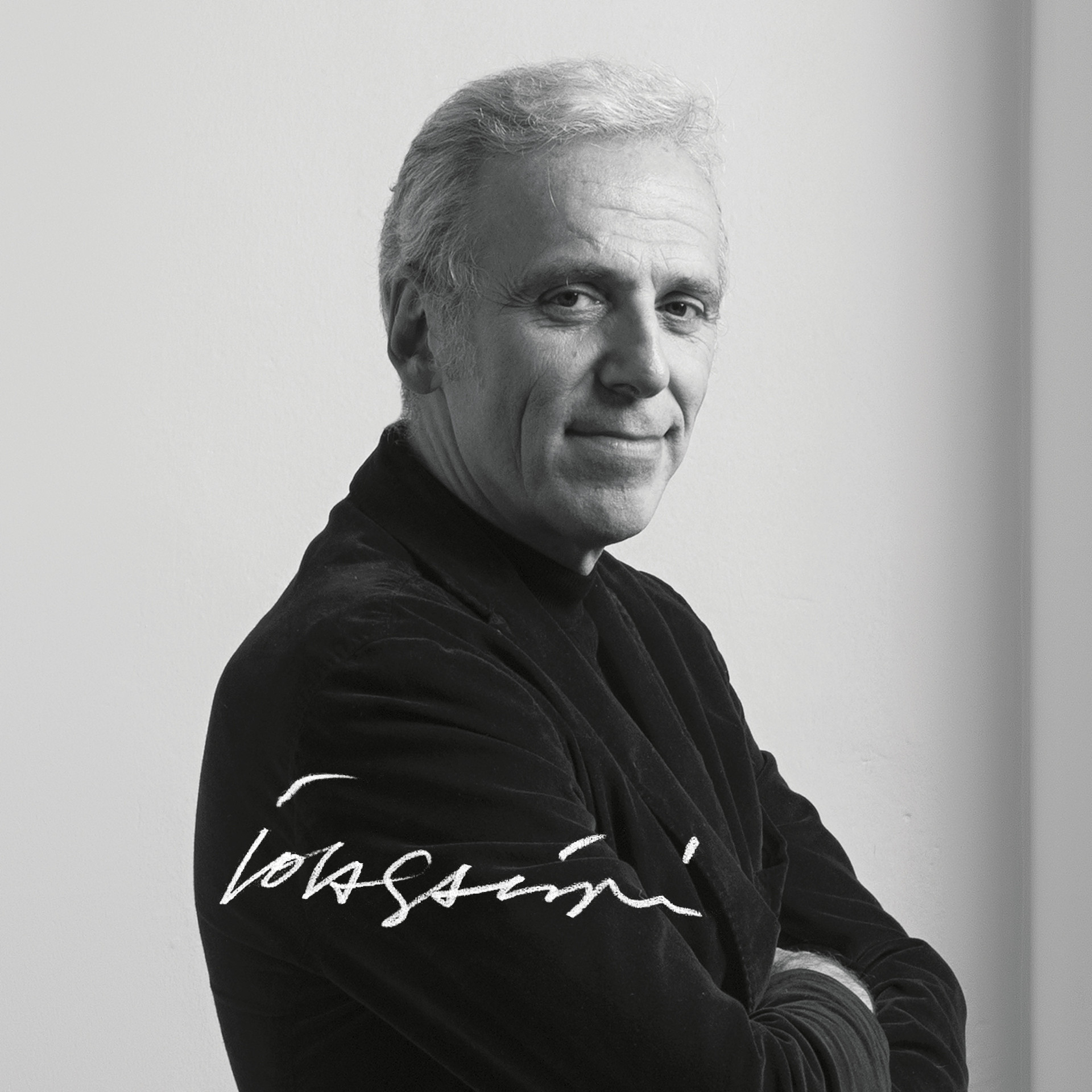 Massimo Iosa Ghini
Snaidero began collaborating with the architect Massimo Iosa Ghini in 2000, attracted by his particular style. A design approach marked by projects often inspired by tradition, but that are at the same completely contemporary in terms of their dynamic nature.
"I design an object by imagining it in terms of a concept of 'full' architecture"
During the course of his brilliant career, Massimo Iosa Ghini (Bologna 1959) has developed his own specific and highly recognisable style. The characteristic curve and clearly modern tastes are found throughout his entire output: from the television set designed for RAI, to the accessories designed for Alessi and Mandarina Duck, and from "Bolidò" the New York nightclub, to the main underground station in Hanover, commissioned for the occasion of "Expo 2000". His professional development as an architect has been matured by designing architectural spaces and exhibition areas, commercial areas and large urban refurbishment projects. He applies his concept of "full" architecture to all these different types of project. This is in essence a formal and functional definition in which the outer surface is seen more as a shell than as a membrane. Using these principles he creates original designs, which are openly inspired by tradition but also indisputably contemporary due to their strong spatial fluidity.
Massimo Iosa Ghini began collaborating with Snaidero in 2000, designing the elegant kitchen "Gioconda". He then continued to explore new design approaches with the Company, leading to some truly experimental works such as the "Fluida", "Key West" and "E-Wood" kitchens. The name of his first design "Gioconda" (Mona Lisa), would seem to testify to a clear decision to evoke one of the most classical and universally-recognisable Italian works of art. However, don't be deceived by appearances, the inspiration actually comes from the Dada movement. Specifically the great artist Marcel Duchamp, who was able to transform – with dazzling irony and conceptual ingenuity – the great classical work into a great contemporary work with a single stroke, simply by adding a moustache.
The focal point of the kitchen is the hob area, which is clearly a reference to those formal solutions linked to the fireplaces of the past. Here, however, combined with the elements of tradition, we have unexpected and completely contemporary functions. The central island is a furnishing feature that has been rendered functional in every single detail: thanks to the drawers – with accessories – bottle rack and suspended rack. In "Gioconda" formal and expressive elements that have never been truly forgotten such as the larder and plate rack reacquire strength. At the basis of the design lies the conviction that it is wrong to think of the kitchen as simply a "place where food is prepared" or as a "corner cooking zone". Iosa Ghini therefore conceived of the space as it truly is, both functionally and emotionally, for all of us: the place in the home in which we most want to spend time with our family.
Gallery